"See our new Anti-Aging page!" Scroll down for discounts!
$39.99
SCROLL DOWN FOR MULTIPLE BOTTLE DISCOUNTS!!
Click below for radio interview with Allen Cohen
We just received Second Patent, 8,153,171 for Eczema, Psoriasis and Herpes Simplex!

Ala-Septic
is an over the counter concentrated solution that has the consistency of a hand lotion or soap used for the treatment of a wide range of conditions such as Acne, Dermatological and Podiatry problems.. See the product information page to read about this patented topical solution.
(Just return unused portion with proof of purchase within 30 days)
"
I also wanted to let you know that I gave the bottle of Ala-Septic you gave to me last week to my dad. He has been using it for about a week now. He has had rosacea for about five years or so. After just a few days of using the Ala-Septic his condition improved immensely. He has used many different lotions but he feels that your products works better than any he has tried and does not need to apply but about twice a day. After almost a full week it is hard to see any sign of the rosacea. Thank you so much for sharing the bottle. He is appreciates very much what this product has done." Travis D.
FREE BOTTLE!!
Anyone that sends us before and after pictures of any condition and permission to use the photos for marketing via email to cbogle54@gmail.com will get a free 4oz. bottle of ala-septic!

12 year old with Psoriasis on her elbows: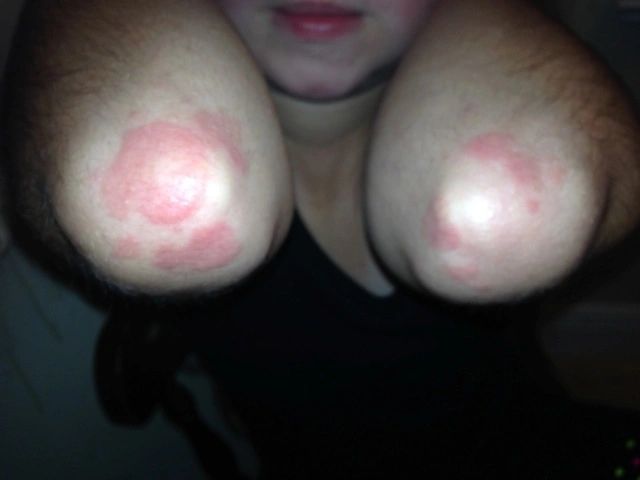 Same 12 year old girl after using Ala-Septic for two days: